We see that most students and parents don't know what is takes to do well in highly competitive exams such as JEE Mains, Advanced and NEET!
As a result, they struggle significantly during their preparation journey even after spending 10-15 hrs each day for 2-3 years & investing lakhs of rupees on it. The return that they get at the end is a Tier 2 / Tier 3 college with really high fees & sub-par career opportunities
Don't you want to get a great Return on Investment (ROI) on the investment that you make for your competitive exam preparation. This return will be in terms of getting into premier institute, great peer & alumni group, good campus life & academics, world class career opportunities, dynamic life, peace of mind, happiness & joy!
If you want to get into your dream IIT / NIT / IIIT / BITS/ govn medical college, you should know 'What to Study' & "How to study'. Unfortunately, coachings don't teach you 'How to study', they only teach you 'What to study'.
Learning 'How to study' is key to excelling in Jee mains, JEE advanced and NEET because without it you wouldn't know whether you are moving in right direction or not. Hard work in wrong direction doesn't lead to success.
For success, you need to work hard & also in the RIGHT DIRECTION. This Mentorship provides you the right direction during JEE and NEET preparation. It is designed by Rohit Kakkar (AIR 1299 in JEE'11, IIT Kanpur Alumnus, JEE and NEET Mentor, Physics Teacher and Founder of MindLarity).
This course saves you a lot of time, effort & energy wasted while figuring out the right methods of studying & also lakhs of rupees because if applied properly, this course guarantees success.
You get 4 lakhs per annum average package from private college, 7 lakhs per annum average package from NIT & 12 lakhs per annum average package from IIT. Same is the situation with private and government medical colleges. Private colleges have high fees and sub par career opportunities
So this course provides a great ROI. We can definitely help you go from Private college level to Tier 2 level to Tier 1 Level.
Our mentees get following measurable results in their preparation journey on a regular basis:
Increment in daily focused self study hours to atleast 6 in just 3 months
Strong concepts
Good problem solving skills
Good exam scores & rank
Clarity, Happiness & Joy
Do you want these results as well?
Sign up for this course now. This is the best gift you can give to your ward today.
Harshit Anand and Family
We are glad that there exists a programme which help students give 100% in self study. It helped my ward achieve 99.3 percentile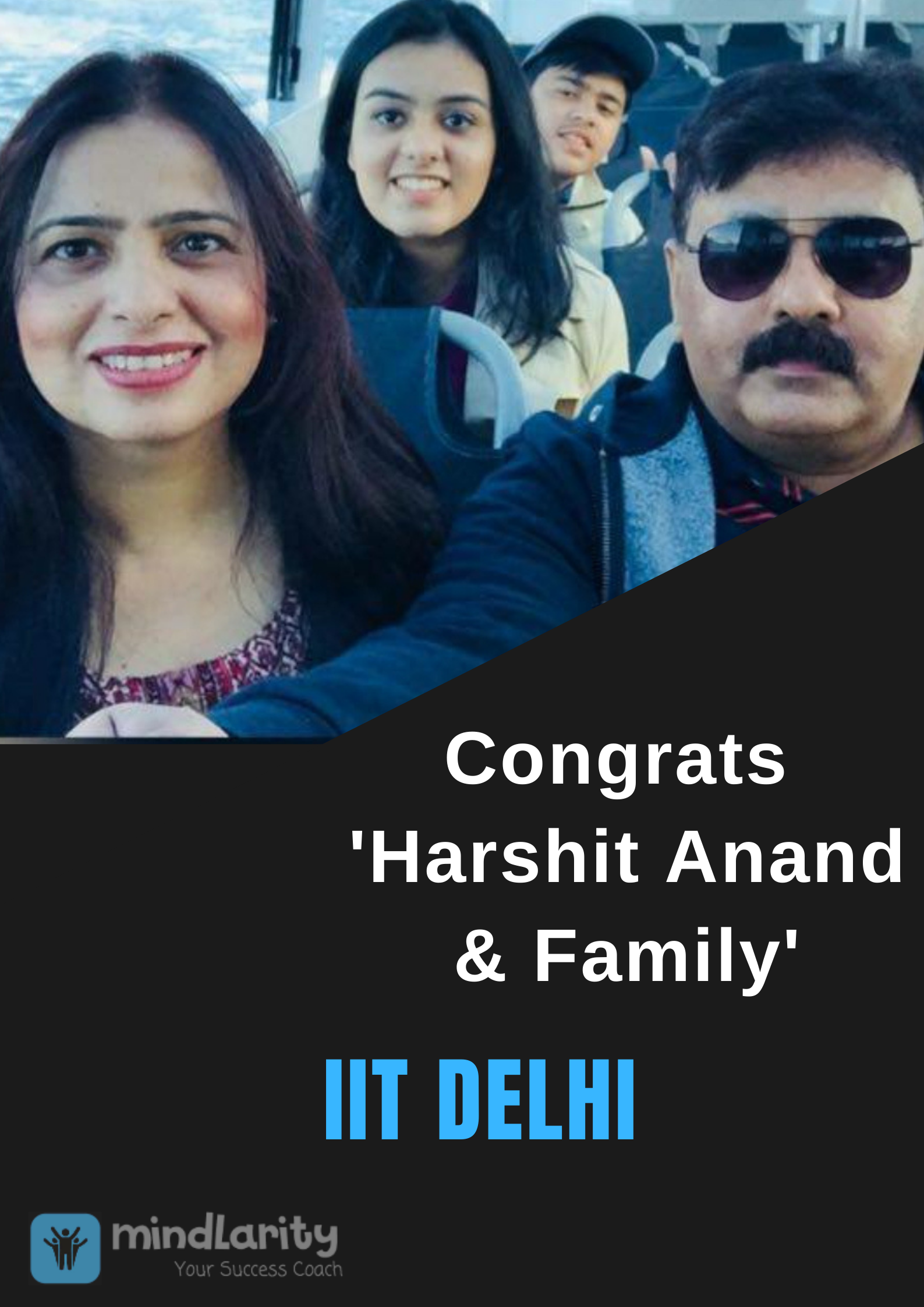 FREE BONUS COURSES
If you enrol for this course, you will get below COURSES worth Rs 14354 absolutely FREE
Rohit Kakkar, India's No 1 JEE and NEET Mentor, IIT Kanpur Alumnus
Rohit prepared for JEE from his hometown Agra and cleared it in first attempt with AIR 1299 in 2011. Having Graduated from IIT Kanpur with B.Tech - M.Tech Dual Degree in Chemical Engineering, he joined 'Global Digital Strategy' team at Citigroup as his first job in 2016. Received 'Debutante of the year award' at Citi among more than 30 campus hires who joined along with him.
Now he works as JEE and NEET Mentor, Physics Teacher, Life and Success Coach helping people of 14-18 get into their dream college and 25-65 improve in their Jobs, Business, Relationships and help them walk on the path of Wellbeing.
He has mentored 1000+ students and parents and have given results such as selection in IIT Bombay, IIT KGP, IIT Delhi and other IITs, IIITs, 99+ percentilers, 98+ percetilers, 97+ percentilers in JEE Main, selection in govt medical college driven by his India's No 1 JEE and NEET Mentorship programme
Corporate employees have increased their chances of promotion upon working with Rohit. He has also taught meditation to more than 100 people to bring wellbeing and clarity among them.
Rohit is on the path of realizing his ultimate nature as a human being & is very consistent and committed to his meditation practises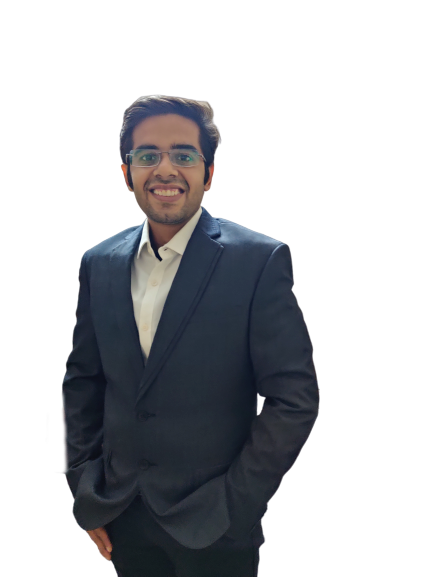 Listen to what Parents like you are saying about Mentorship programme: